Volunteer story – Joanna Witowska
During my six months in Biom, I got to try, experience and help with more things than I had dared hope for.
Hi! I am a long-term volunteer on a European Solidarity Corps project called "Fly away with me". Summer was full of activities making it a very busy season. I loved everything: helping with organizing Učka Ornithology Camp, preparing educational materials, participating in and coordinating the camp, all the fieldwork in Plitvice Lakes National Park and around Zagreb, even the office work including writing articles and helping with the new volunteering project. But today, I'm going to tell you more about my experience with camera traps.
Camera traps are a very useful tool for watching animals without impacting their behavior. Once set up, they take a series of pictures or record videos whenever they detect movement. There is no flash, only infrared technology, so the animals do not get spooked. There is also no sound accompanying the pictures. Camera traps are used for several projects and purposes. Whether by following the paw-steps of our reintroduced lynx or by watching out for predatory rats in shearwaters' nests, they help to keep an eye out for the safety and well-being of Croatia's fauna, leading to its better conservation. I tried my hand in two projects involving the use of camera traps.
LIFE Artina is a project focusing on three sea bird species: Yelkouan shearwater (Puffinus yelkouan), Scopoli's shearwater (Calonectris diomedea) and Audouin's gull (Larus audouinii). The main objectives are to find areas at sea crucial for those species, assess their main threats and eliminate the danger that is ship rats. Rats can be very harmful to birds on islands, because they easily find their nests and eat the eggs or even the chicks. To help determine whether rats are a problem on certain islands, to monitor the development of chicks and to study the behavior of those birds, camera traps are set up to record the secret lives of shearwaters and gulls. Since I have some experience with ethology (study of animal behavior) thanks to my master thesis, I am able to help with analyzing the bird's behavior on these recordings. So far during my work there have not been any rats, just beautiful shearwaters sleeping, cleaning their nests and taking care of their chicks.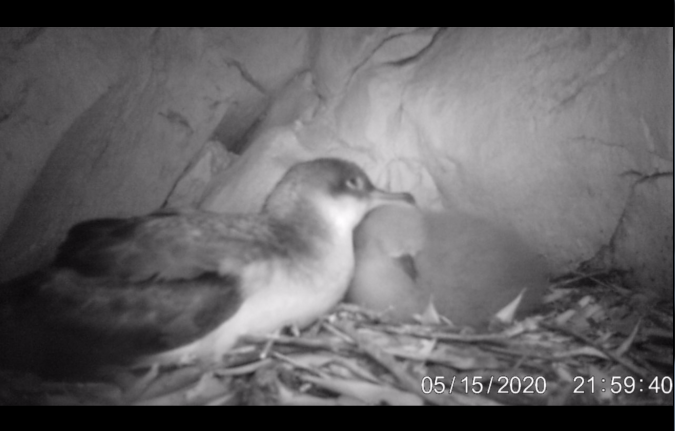 The other project I'm helping with is concentrated on the mapping of IAS (invasive alien species) in Croatia. More precisely, terrestrial mammals such as the raccoon (Procyon lotor), the raccoon dog (Nyctereutes procyonoides) and the small Indian mongoose (Herpestes auropunctatus). We set up camera traps in different places for mapping of those species. We also choose places where people reported seeing them, to check the monitoring system. After several weeks, we pick the camera traps up and look through the pictures thoroughly. I have a degree in Wild and Companion Animals, therefore I can help with determining the species present in the pictures. Specialists check it later on and I learn more about telling various species apart and about their characteristics.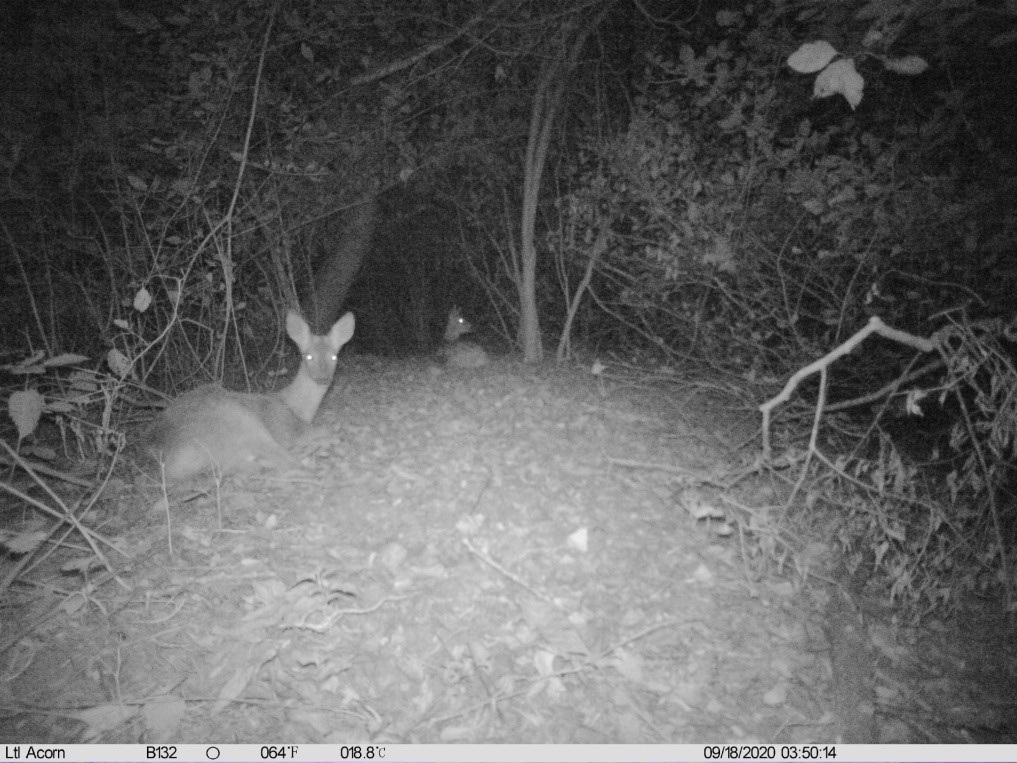 Setting up camera traps might sound easy, but there are many details to consider. First things first, even though you have the information where someone saw a potential invasive mammal, you need to choose a good spot to leave the camera trap at. Obviously, it can't be near any human paths, so you have to go deeper into the woods. You need to find an animal trail, to make sure animals walk through the spot you chose. Next, you pick a tree to attach the camera to. You have to consider the position of the sun throughout the day in order to get good light, but so that the camera is not blinded with sunrays. The area in front of the camera should be cleared of any branches or plants that would focus the light on themselves during the night or just obstruct the view. Once you set up the camera trap, it is very important to note down where you put it, so when you come to pick it up, you know where to find it. Picking up camera traps is always fun, especially the part where you have to evict all the spiders that moved in illegally.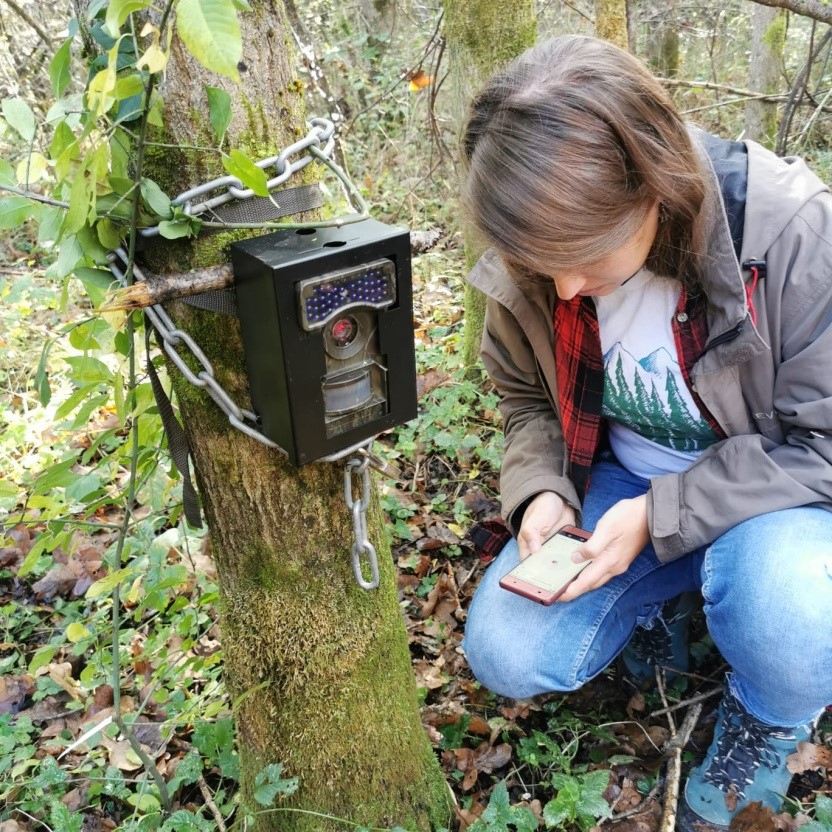 If you had any questions about working with camera traps, I hope this short article answered at least some of them. Čujemo se!
The project is funded by the European Solidarity Corps programme.