Volunteer story – Anja Bizjak
What I will remember the most from my volunteering experience are the people I met and friends I made along the way.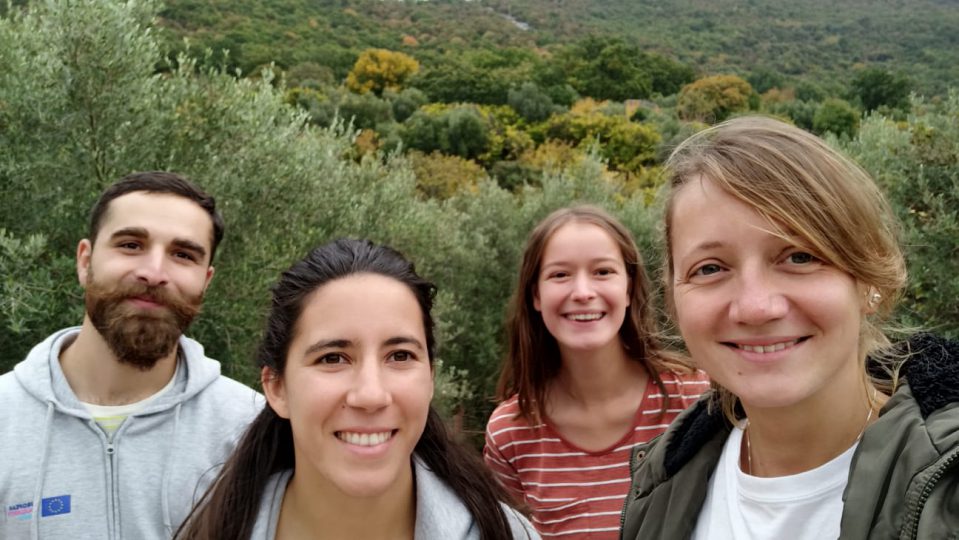 I am really thankful for my three "birders" and co-volunteers Nika from Georgia, Immy from England and Carolina from Portugal. Each of them made my 10 months in Croatia unforgettable.
Even though we are coming from different countries, have different personalities, and different habits, it didn't stop us from becoming very good friends. We had our disagreements and different views on some things, but we managed to sort them out and overcame challenges together. We shared aspects of our cultures and traditions. Music, swearing, rituals, habits. Despite the fact that we spent most of our project in remote isolated places, we were never bored. Either we were hiking, spending time on the beach, having movie nights or bonding through food and drink. Nika taught me how to make Georgian dumplings "khinkali", I shared my love for seafood with Carolina and Immy showed me some really weird food combinations, such as crisps in sandwiches?? They made me laugh every Wednesday when we had Croatian lessons where they were inventing their own words. After 25 hours of lessons they all became specialists in Croatian swearing.
We shared love-hate relationships with certain islands of Lastovo archipelago. We suffered together on bushy Zaklopatica and at the same time spread happiness at every newly discovered bird nest. Swore on Maslovnjak and its non-existing path. And tried to avoid going on steep Sušac, although we enjoyed the boat ride to get there especially when we saw dolphins and shearwaters.
I have learnt so much from them. Being more patient and efficient, being a better team member and a good friend. Immy helped me to enrich my English vocabulary with some fancy words like pudding belly, scran and tea time. Of course they are all food related. Nika inspired me for bird watching, although we were mostly just waiting at the pond or photo hunting pheasants. And Carolina showed me you can always find a good thing in every life situation.