Knowledge is most precious when shared. For this reason education is one of our most important work areas. We would like to share with you our experience, professional knowledge, love of nature and passion for its conservation. Join us in one of our numerous educational activities, so we can introduce you to the nature from a new perspective.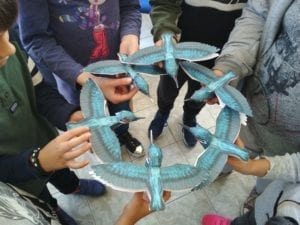 Education in nature: Take a walk with us in city parks, forests, fishponds or protected areas and discover the amazing wildlife surrounding us. We regularly organize open birdwatching and nature-watching tours throughout the year. For members of our association, we organize excursions to the best birdwatching sights. For those who want to know more we have been organizing intense educational program Bird Identification Training (Bird ID), which will be relaunched again in spring 2021.
Education about nature:  Nature is not the only place to learn about nature! The world of biology and nature protection may be brought closer to you through various interactive workshops. We currently conduct workshops for children in the framework of projects Zelena učilica, LORA, Gradski prozori u prirodu, Zeleni vrtovi Poilovlja and in cooperation with Youth Center Ribnjak. We also organize popular-science and travel log lectures, which are transmitted live and can be accessed on our YouTube channel.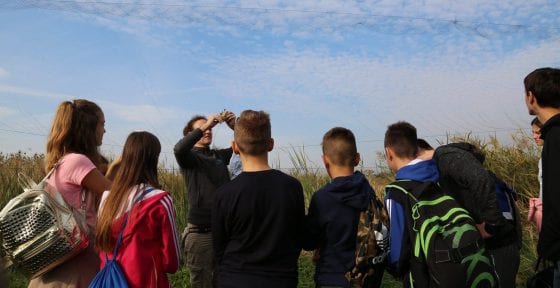 Education for nature: We invite you to join our volunteer camps in Učka Nature Park and Vransko jezero Nature Park, where you can contribute to protection of local habitats and acquire knowledge about local wildlife. We also organize specialized education of our professional partners without whose help, experience and knowledge nature protection would not be possible. Specialized education is organized in the framework of projects Adriatic Flyway 4, Revitalization and linking of attractions in Vransko jezero nature park, Untied Against Bird Crime, LIFE Artina and others.
Find out more