Knowledge is most valuable when it's shared. Therefore, education is one of the most important areas of our work! We would like to share our experience, expertise, love of nature and passion for preserving it. Join us in one of our numerous educational activities organised with the aim of presenting nature to you from a new perspective!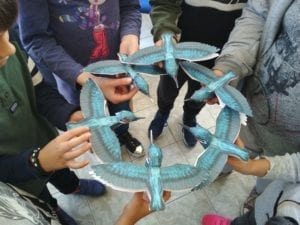 Education in nature: take a walk with us through city parks, forests, around fish ponds or protected areas and discover the living world that surrounds us. Throughout the year, we regularly organise birdwatching and nature watching tours for citizens, and excursions for our members. For everyone who wants to learn more, we organise the intensive educational programme Bird Identification Training (Bird ID). Moreover, there is plenty of information about birds in the guidebook BIRDS OF CROATIA AND EUROPE.
Education about nature: learning about nature doesn't only happen in the great outdoors! The world of biology and nature conservation can be brought closer to you through various interactive workshops. We are currently conducting workshops for children as part of the Zelena učilica, LORA, Gradski prozori u prirodu, and Zeleni vrtovi Poilovlja projects and in cooperation with the Ribnjak Youth Centre Moreover, we organise popular-science and travel log lectures which are available on our YouTube channel.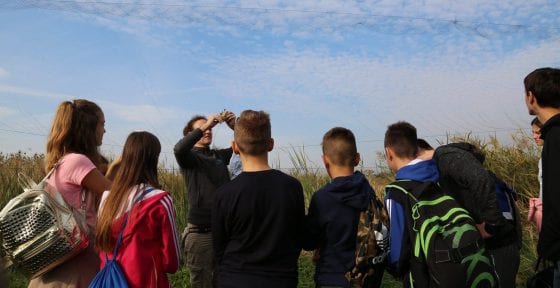 Education for nature: we invite you to join us in our volunteer camps in Učka Nature Park and Vransko jezero Nature Park where you'll learn about local habitats and the life inhabiting them, while actively contributing to their conservation. In the framework of several projects, we organise specialized education for expert associates who work in protected areas and without whose help, experience and knowledge, nature conservation would not be possible.
FIND OUT MORE ABOUT THE PROJECTS WE PARTICIPATE IN