Civil society's message to the Croatian MEPs: Be the voice of reason – support the Nature Restoration law!
Civil society's message to the Croatian MEPs: Be the voice of reason – support the Nature Restoration law!
Ahead of the plenary seating of the European Parliament that will take place on the 12th of July and where the fate of the Nature Restoration Law will be determined, Croatian nature conservation associations are asking all Croatian MEPs to support the adoption of this regulation which is of extreme importance to the future of Croatia as well

Although we are proud of Croatia's natural beauty, today's reality is that these valuable nature resources are not being used in a sustainable way that would allow the survival of local communities, especially in rural areas. Our grasslands are neglected, fish stock is almost halved, and tourism is the leading monoculture with a growing negative impact on nature and sociological structure of Croatia.
Nature Restoration Law is being described by some media as a regulation that will threaten Croatian fishermen, but we have to accept the fact that right now fish in the Adriatic Sea, and thus Croatian fishermen, are already under threat. Nature can no longer support the irrational use. Nature Restoration Law is aiming to improve regulation of large-scale industrial fishing which has a negative impact on the environment. This law was supported by the Pan-European Platform of Committed Low Impact Small-Scale Fishers (LIFE Platform). The regulation measures in place at Jabučka kotlina are an example of how nature conservation regulations can benefit both nature and man.
Like fishermen, Croatian farmers and family farms (OPG) are our great pride and the pillar of health and survival of Croatia. Unfortunately, they are also facing extremely difficult and inadequate conditions in rural areas where they are not only growing our food but also raising their families – new young generations for who we have a duty to ensure their survival and a chance for a dignified life and a healthy environment.
However, just like fishermen whose survival primarily depends on the level of fish stock in the Adriatic, rural areas depend on nature as their resource from which the fruits of their labour grow, as well as on the natural landscape which is the basis of Croatian tourism and therefore our economy.
An example of how nature restoration can help revive and build Croatian villages is provided by the grassland's restoration on Dinara as part of Dinara back to LIFE project. The restoration of local biodiversity of grasslands, ponds, and wells encouraged the local community, brought new opportunities, united them in this initiative and showed the inhabitants of the Dinaric highlands the value and importance of its biodiversity, worthy of attention and effort.
Considering the circumstances that are changing around us constantly we must keep finding ways to change, adapt, and be smarter as well. We now build houses and buildings with better isolation, create networks of renewable energy sources, support the use of electric vehicles – other sectors, including fishermen and farmers, must also leave behind harmful and unsustainable methods and work with experts in developing new approaches.
All of us together must make personal and professional contributions toward achieving a better and sustainable future. The whole world, including Croatia, is facing an ecological crisis that we no longer have time to solve through various soft declarations and statements of concern. We need strong laws that will put words into action and enable the survival of nature and people on this planet. Nature conservation civil society organisations – Biom, Sunce, and Zelena Akcija – are therefore telling the Croatian MEPs: be the voice of reason and support the adoption of Nature Restoration Law!
Ivana Selanec, Biom Association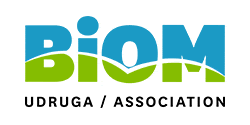 Zrinka Jakl, Sunce Association

Hrvoje Radovanović, Zelena Akcija

More information about the EU Nature Restoration Law can be found on the page – https://www.restorenature.eu/en
Civil society's message to the Croatian MEPs: Be the voice of reason – support the Nature Restoration law!