A trip for members in Dinara
A trip for members in Dinara
The moment of the year many of our members have been impatiently waiting for has finally arrived - a joint trip! On this occasion, we are taking you on a two-day visit to our biggest mountain - Dinara. Once there, we will have the opportunity to get to know the karst landscapes, find out who is hiding in the grasslands and learn how we can preserve the biodiversity of these unique habitats. This will also be a unique opportunity to get to know our Sinj team and their activities in this area.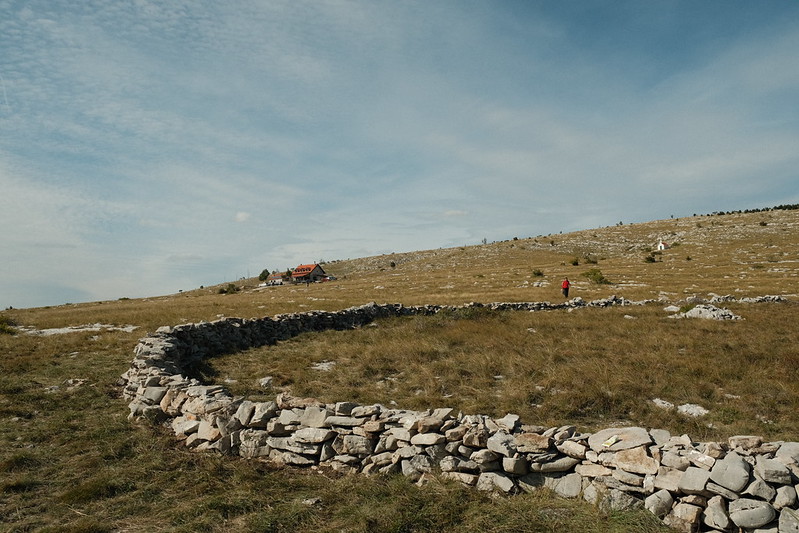 The trip will take place on the weekend of April 22-23, 2023, which will appropriately mark Earth Day. Transportation will be arranged by minibus from Zagreb, and members from the Sinj area will be able to join our Sinj team on their trip to the locations.
The departure from Zagreb will be on the Saturday early morning hours, near the Biom office (Čazmanska 2), and we expected to arrive around noon at the mountain lodge Vrdovo on Dinara. We will have lunch there, after which we will go for a guided walk through nature with our bird and nature expert, Ivan Budinski. The walk will take place on an easy hiking trail. After the walk, we will return to the mountain lodge where we will have dinner, mingle and go to sleep.
After breakfast in the mountain lodge on Sunday morning, we will go to locations where we implement different activities for improving the quality of the habitat, such as controlled burning and restoration of drywall and puddles. Full of newly acquired knowledge, we will then go to lunch, after which we will head towards Zagreb. The return to Zagreb is expected in the evening.
We will be accommodated in the Vrdovo mountain lodge during our stay on Dinara. The lodge accommodation provides a true mountain experience with sleeping in bunk beds, so you need to bring your own sleeping bag or bed linen. The lodge has heating, but we advise you to bring warm clothes, a thicker jacket, sturdy shoes and a hat since we will be on the mountain in early spring. Anyone who has binoculars should definitely bring them, and we will bring ours for those who don't.
In order to organize and implement this trip, we will require a donation of 60 EUR from the participants. The donations will enable us to cover the costs of transportation, accommodation and food during the trip.
The number of places is limited, so please fill out the trip application form by Sunday, April 16. till midnight. Detailed arrangements will be sent to members who applied at the beginning of the next week.
All members who want to join us on this trip must have paid the membership fee for this year. If you haven't renewed your membership, you still can. Find out more about how to renew your membership fee here.
You are not a member and would like to join us on this trip? Easy peasy, just fill out the application form, pay the membership fee and come with us to visit the mystical Dinara! Find out more about how and why to become a member here.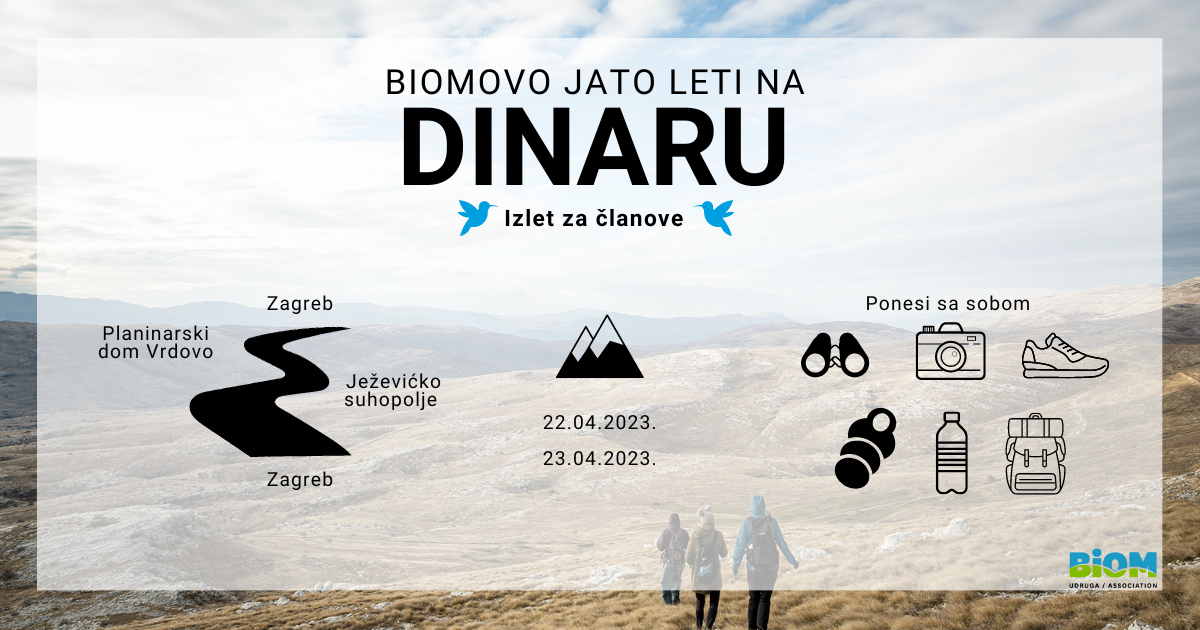 A trip for members in Dinara