Volunteer reporting from field work: It's much easier to hear a bird than to see it!
Our European Solidarity Corps volunteer spent a day on a field work near the city of Gračac looking for birds. As it turns out, it's much easier to hear than to see them!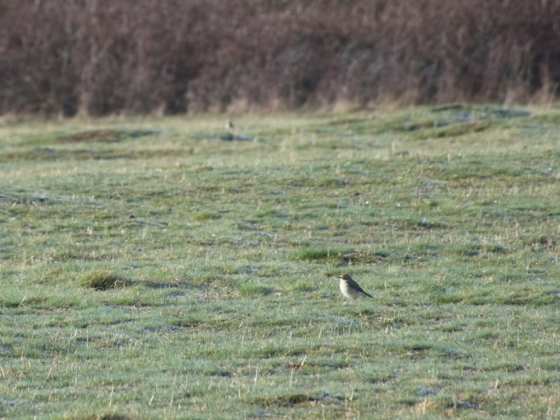 Volunteering for BIOM gives us the opportunity to participate in a lot of fieldwork, and fieldwork often takes us to beautiful locations all over the country – like the one you can see on the photos below. This time we went to Gračac in central Croatia, where we did common bird species monitoring. It is the project we do for the Ministry of Agriculture, and its aim is to research how the changes in agricultural practices have been affecting common bird species – species that live mostly in rural habitats.
We went into the field every morning, just after sunrise, and listened to birds. Yes, you're reading correctly – listened, not watched. Because, as it turns out, it's much easier to hear a bird than to see it! Fortunately, we managed to see some too, but it was probably less than 10% of all the species we recorded!
A skylark, the most popular species in the area, and one of the best singers.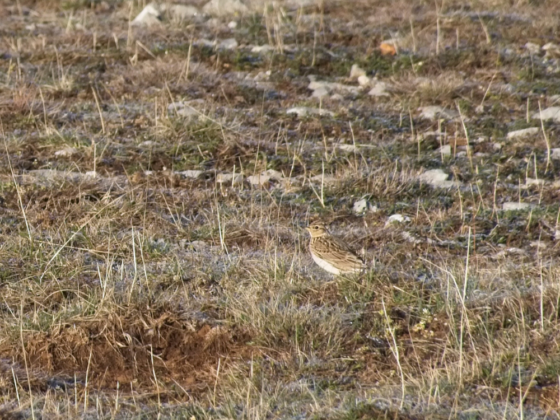 A whiteass, female.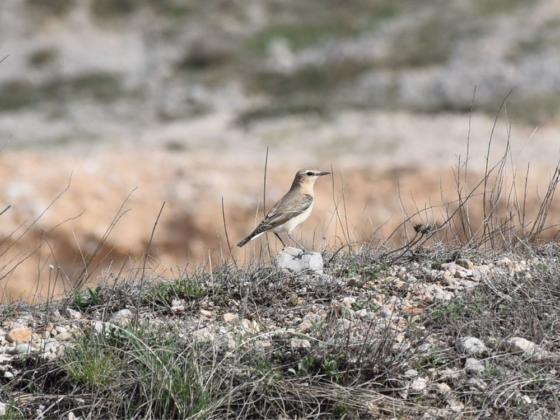 While listening, we have to record the number of birds from each species, and how far they are from us. We need to write down as well what were the weather (especially wind, since it impairs hearing) conditions and how does the habitat look like. It is also important to note if there are any disruptions, like windfarms or energy lines.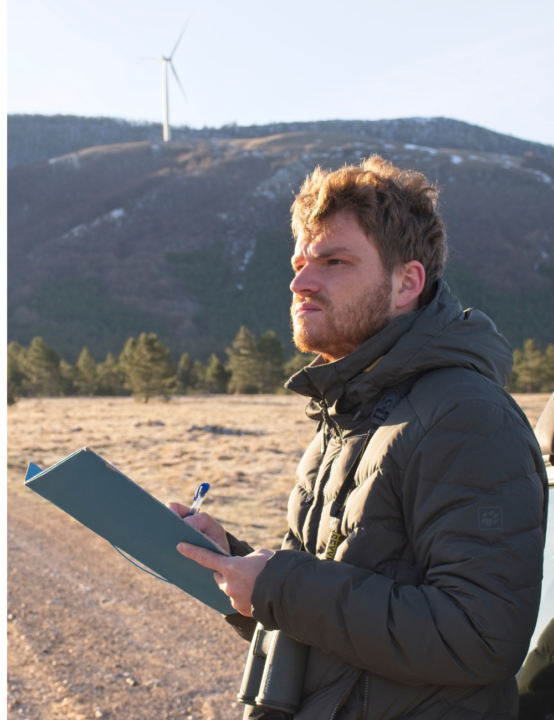 Binoculars also come in handy sometimes ?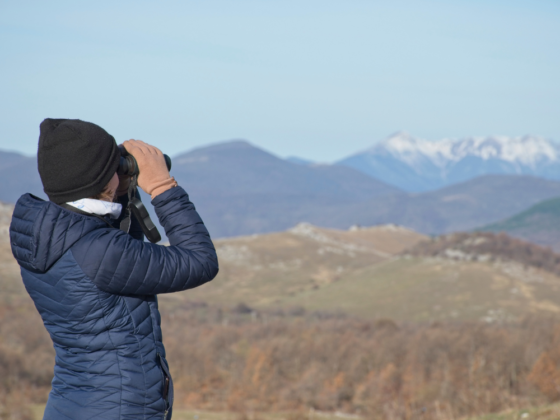 Beautiful views and lovely symphonies of birdsong make our work a very pleasant experience, and make up for the getting-up-awfully-early part ?