Let's play: Escape Forest!
Imagine that you are in a thick forest. It is getting dark and everything is strange, full of riddles and obstacles... Where is the way out? Who can help you? Play Forest Escape and become a virtual adventurer!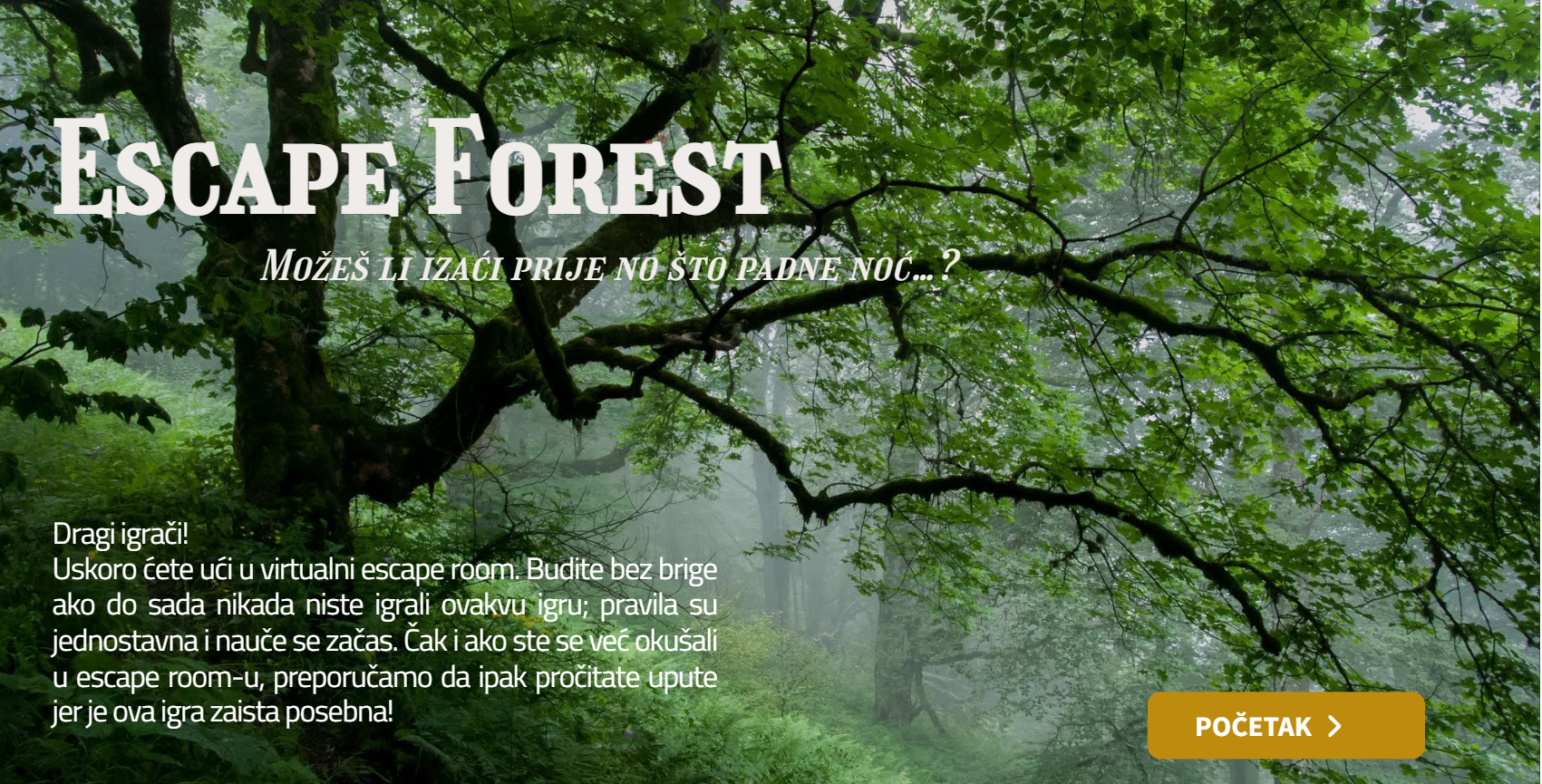 Here is an exciting ESCAPE FOREST game with a few simple rules. The way through the forest is shown with photos and some tasks, and it's up to you to use the correct solutions to get to the exit from the forest before night falls. The way to the exit is not easy because you have to know the rich flora and fauna. But we believe that you will be able to overcome it successfully!
For the game, you need to follow the instructions, buttons, or keys that are actually the solution to the riddles. If you don't understand something or need help, there is a button available to ask for advice. Or if you want to know more or discover something interesting, a symbol will appear that you can follow. By the way, real escape room adventures are meant to play in group, so gather your family or friends and have fun together!
Here is the game:
Read carefully, ask, research, and find an exit from the forest as soon as you can!
The author of the game is Alicja Maciejewska, a volunteer who spent ten months in the Association Biom as a part of the European Solidarity Corps, contributing to the popularization of nature protection with her knowledge and skills.
"My goal was to engage young people with nature through fun. I was trying to make people pay more attention to what is happening around them when they go around for a walk and to notice huge diversity of life around us and to make them feel responsible for its protection", explained Alicja.