Eurobirdwatch 2023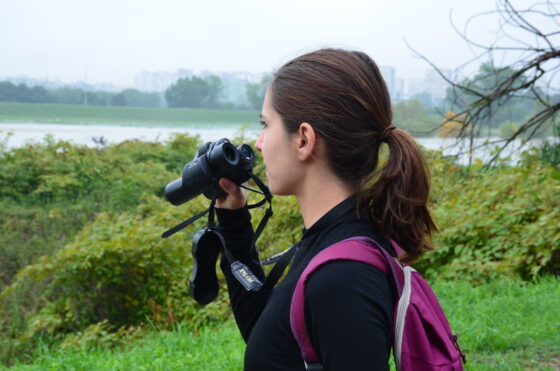 BirdLife International invites people in Europe and Central Asia to discover the fascinating world of bird migration during the weekend of September 30th and October 1st, 2023. Millions of migratory birds leave Europe for their wintering grounds in the south.
The largest event of the BirdLife partnership in Europe has been organized since 1993 and this year it is the 31st event of the European Birdwatching Days (EuroBirdwatch). During its history, EuroBirdwatch has attracted more than 1.3 million people who have spotted 100 million migratory birds. BirdLife partners invited all nature and bird lovers to join more than 45 thousand great bird watching events across Europe and Central Asia.
The goal of EuroBirdwatch is to raise awareness of the needs of migratory birds on nesting sites, flyways and rest areas, and on wintering grounds in the Mediterranean and Africa. Birds face many threats during migration. The most serious threats are climate change, intensive land exploitation and illegal killing.
This year, BirdLife International's 33 national partners in Europe and Central Asia are organizing birdwatching events and locations where people can spot birds and learn interesting facts about bird migration and the threats they face during their travels.
At the end of this year's EuroBirdwatch weekend, the number of all observed birds and participants is determined, and the national centers send this data to the European Center. The results will be continuously updated on the website www.eurobirdwatch.eu and on the Facebook page facebook.com/EuroBirdwatch.
Association Biom, Croatia's representative in Birdlife International, is organizing birdwatching on Saturday, September 30th, at Savica in Zagreb, as part of EuroBirdwatch. The gathering of all interested participants is at 9:00 a.m. in Miševečka street near HEP heating plant. The expected duration is 2-3 hours, although you can leave the observation at any time, as well as join later.
All those who cannot join the birdwatching in Zagreb, but want to participate in the EuroBirdwatch weekend, can independently organize birdwatching and send the recorded data (which species they saw, how many individuals at the location where they did the observation, and how many participants were present) at this e-mail: tea.dorogi@biom.hr.
BirdLife International is a global alliance of conservation organizations from more than 120 countries, which together form the leading authority on the status of birds, their habitats and issues affecting birdlife. Find out about the first 100 years of BirdLife here https://www.birdlife.org/birdlife100/