Estela Marques's volunteer story: My passion for birds
Every year hundreds of people gather in Sagres Peninsula, the southwesternmost tip of continental Europe, between late August and mid-November, to witness the passing of thousands of migratory birds on their way to African landings.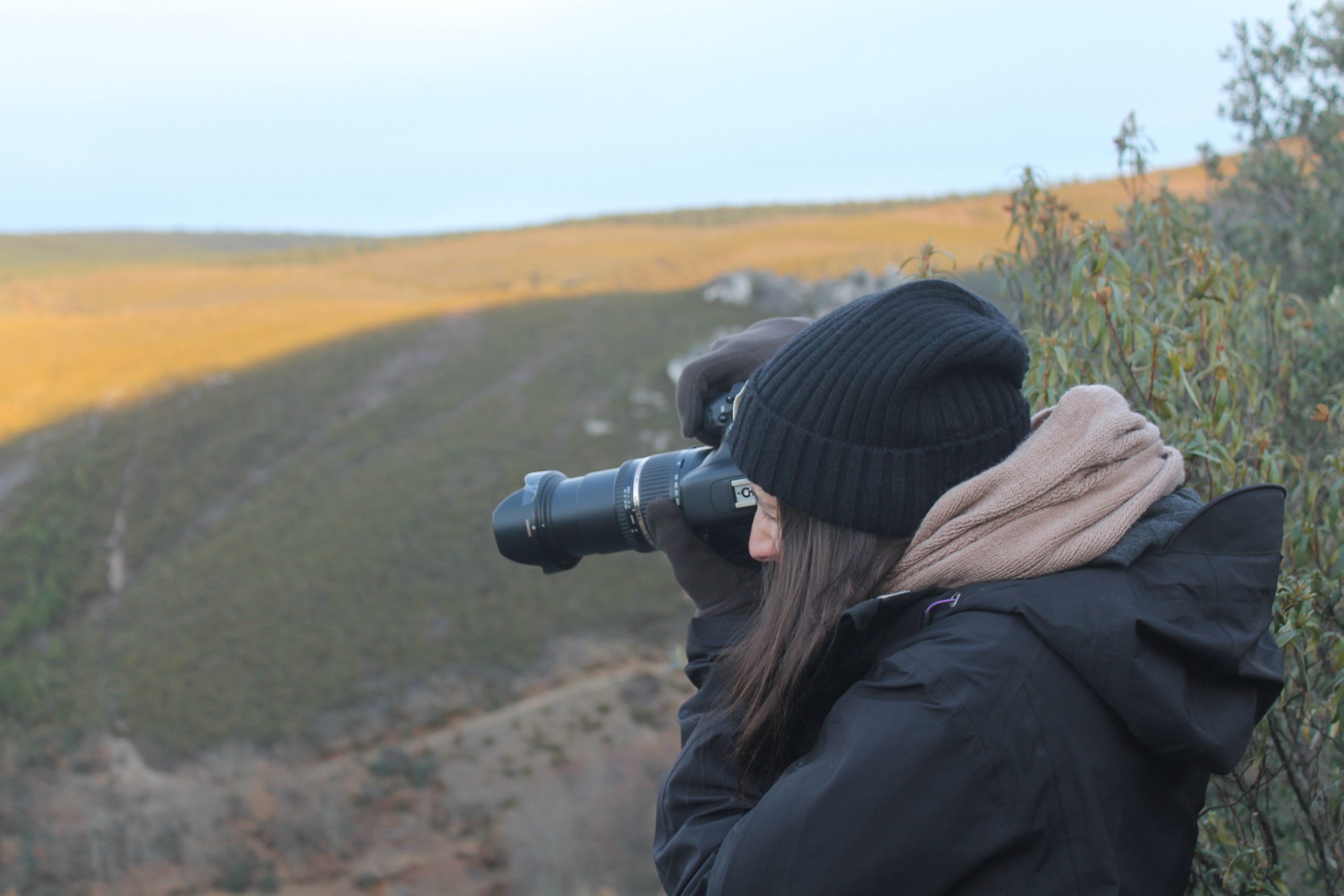 I was born into a nature loving family, in a beautiful city named Coimbra, in the centre of Portugal. I was taught from a very young age the importance of nature and love for all living things, as well as the respect we own to them. Weekend getaways to the mountains, Sunday bicycling in the park, walks on the woods to pick wild asparagus to bake pies and pine cones and dry wood for the fireplace during the winter. All those hours going through encyclopaedias, watching nature documentaries… I was surrounded by nature all through my childhood, so I presume it was not unexpected the path I decided to take later in life as a biologist.
I remember when I received my first bird guide. My mother gave it to me as a Christmas gift some years ago, and I also recall being completely overwhelmed by the number of species. I didn't look at it for weeks – I didn't know how to start. But then one day, I noticed this small flock of birds on my backyard. I had seen them before, in birdcages, trapped away from the boundless fields. It wasn't so difficult to identify this one, the colours were unmistakable. Pintassilgos (goldfinches). I came to understand later that this is one of the predilect species of poaching – colourful singing birds, "perfect" for a small cage hanging by your window. That was my first active bird observation and identification. In the following days I took a seat by the window and identify as many as I could.
Despite its relatively small size, Portugal has an excellent concentration of different habitats, due to its geographic diversity – from mountains to rolling plains, plateaus intersected by river valleys and meadows, extensive deciduous and coniferous forests and groves, rocky coasts and idyllic beaches, estuaries and lagoons. This concentration of such rich and diverse habitats attracts, of course, a great variety of bird species. Around 600 bird species occur in Portugal, between sedentary, migratory and accidental registries. Some of them are even endemic, specifically from Madeira and Azores islands. It turns out that Portugal (and for that matter, the Iberian Peninsula) is the closest stopover between Northern Europe and Africa, which makes the country one of the best European destinations for birdwatching.
For instance, every year hundreds of people gather in Sagres Peninsula, the southwesternmost tip of continental Europe, between late August and mid-November, to witness the passing of thousands of migratory birds, on their way to African landings. Around this time, each year, Sagres hosts the largest birdwatching festival that takes place in Portugal. With binoculars on hand, amateurs and expert birders crowd the cliffs and watch as thousands of Northern Gannets, Shearwaters, Scoters and Skuas scrape the sea. A little further from the coast, they probe the skies in search of low-flying birds of prey during their post-breeding migration – special rarities like Iberian Imperial Eagles, Lanner and Eleonora's Falcons, Cinereous and Rüppell's Griffon Vultures and Black-winged Kites make the delight of observant birders, as well as the spectacular mass arrival of Griffon Vultures to the Southwest Alentejo and Vicentine Coast Natural Park.
My passion for birds has only just started. More than a hobby, I found an escape. The bird guide and binoculars are today permanent accessories in my backpack. And now, in Croatia, I find the chance to deepen this fresh love of mine, make something out of it, and explore its nuances. And hopefully, at the same time, the possibility to discover a new stunning region, in so many ways different (yet other times similar) to my own home.
Estela Marques is a volunteer on the project Birds of a feather flock together, which brings together four foreign volunteers coming from four different countries. Over the next ten months volunteers will help with conservation operations for endangered seabird population on Lastovo Island, participate in the activities of Beli Visitor Centre and Rescue Centre for Griffon Vultures, assist in bird ringing at the ornithological camp at Ucka Nature Park and organise various educational activities in Zagreb. The project is funded by the European Solidarity Corps programme.