Environment Committee votes for a pesticides free EU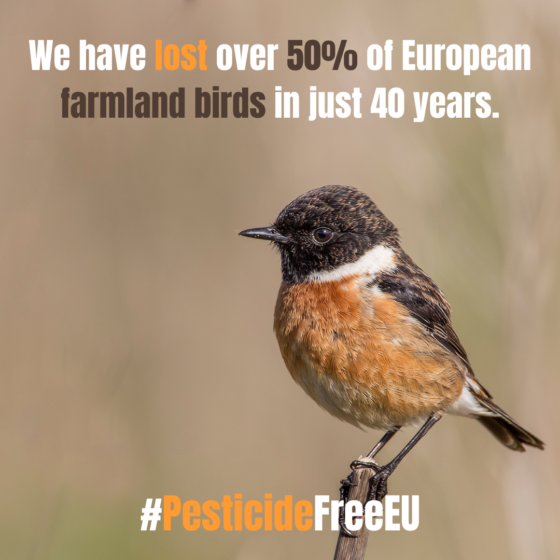 Today, Members of the European Parliament in the Environmental Committee voted for a meaningful Sustainable Use of Pesticides Regulation, despite the attempts of the EPP to significantly water down this regulation. This will be the first law to set legally binding targets to reduce pesticides with 50% by 2030.
BirdLife is pleased to see that Integrated Pest Management (IPM) is still part of the core legal text and mandatory for Member states. IPM is an environmentally friendly system of pest control which prioritises alternative pest control methods over using chemical pesticides.
Marilda Dhaskali, EU Agriculture Policy Officer: "Pesticides are a serious threat to the environment and human health. I am very relieved to see that most policymakers remembered this in today's vote and voted for a meaningful regulation, with legally binding reduction targets. The reduction in the use of pesticides must happen hand in hand with the restoration of the habitats of pest natural predators such ladybugs and barn owls."
In the week of the 20th of November, the future of this law will be sealed in plenary.