Biom's flock took flight to Dinara
On the weekend of April 22th - 23th, we flew away to Dinara, where we met with the part of our flock from Sinj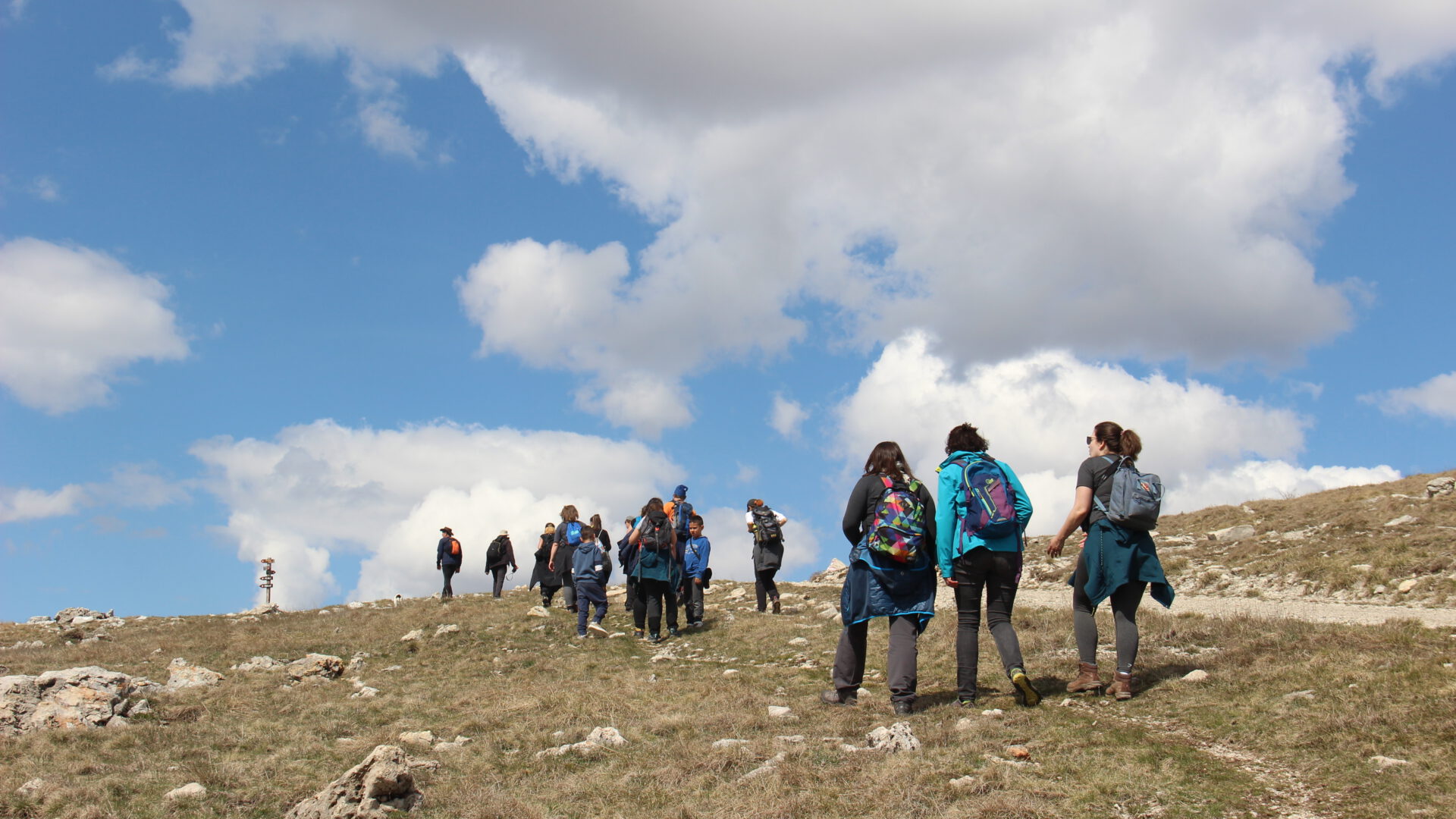 Guided by our biodiversity expert, Ivan Budinski, we went hiking through the karst landscape and encountered various species native to this habitat. We saw yellow-billed choughs flying above us, and fritillaries, orchids and hellebores scattered all around us. Tired from walking, we were very pleased to see mountaineers in the St. Jakov mountain lodge preparing a barbecue for us. The barbecue was followed by mingling under the increasingly bright stars, and waking up to the view of endless dry grasslands was magnificent. Immediately after breakfast, we set out to explore the restored drywall. The drywall, situated not far from the mountain lodge that served shepherds in the past, was previously restored as part of the Dinara back to LIFE project. We realized that, although not apparent at first sight, dry walls are places teeming with biodiversity and offer shelter and home to many species; from the Balkan snow vole to numerous lizards, snakes and insects. We visited the area where we carried out the action of controlled burning of overgrown lawns two months ago and learned how this habitat restoration will enable the creation of favorable conditions for the nesting of the ortolan bunting, which likes open habitats with low trees.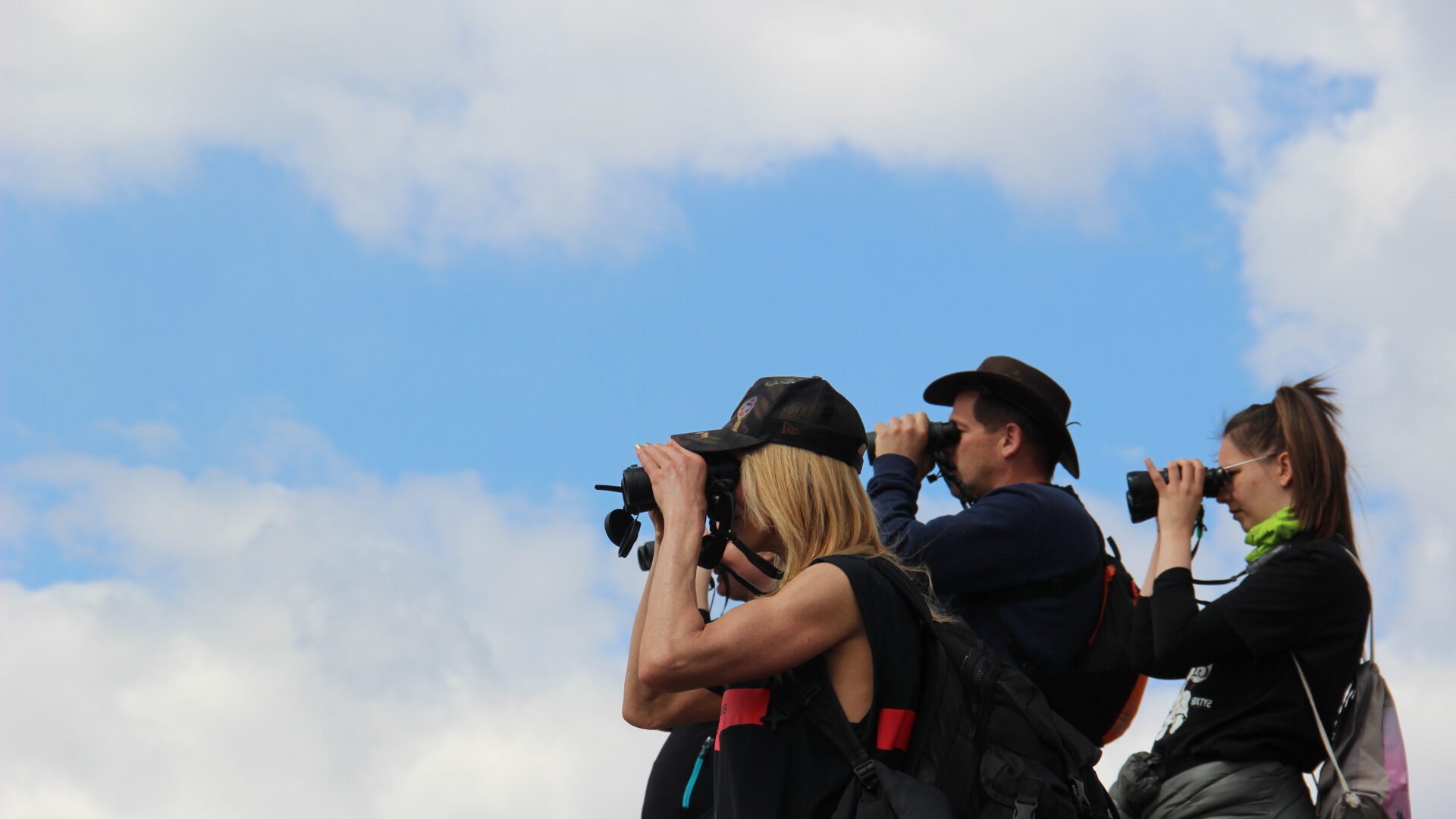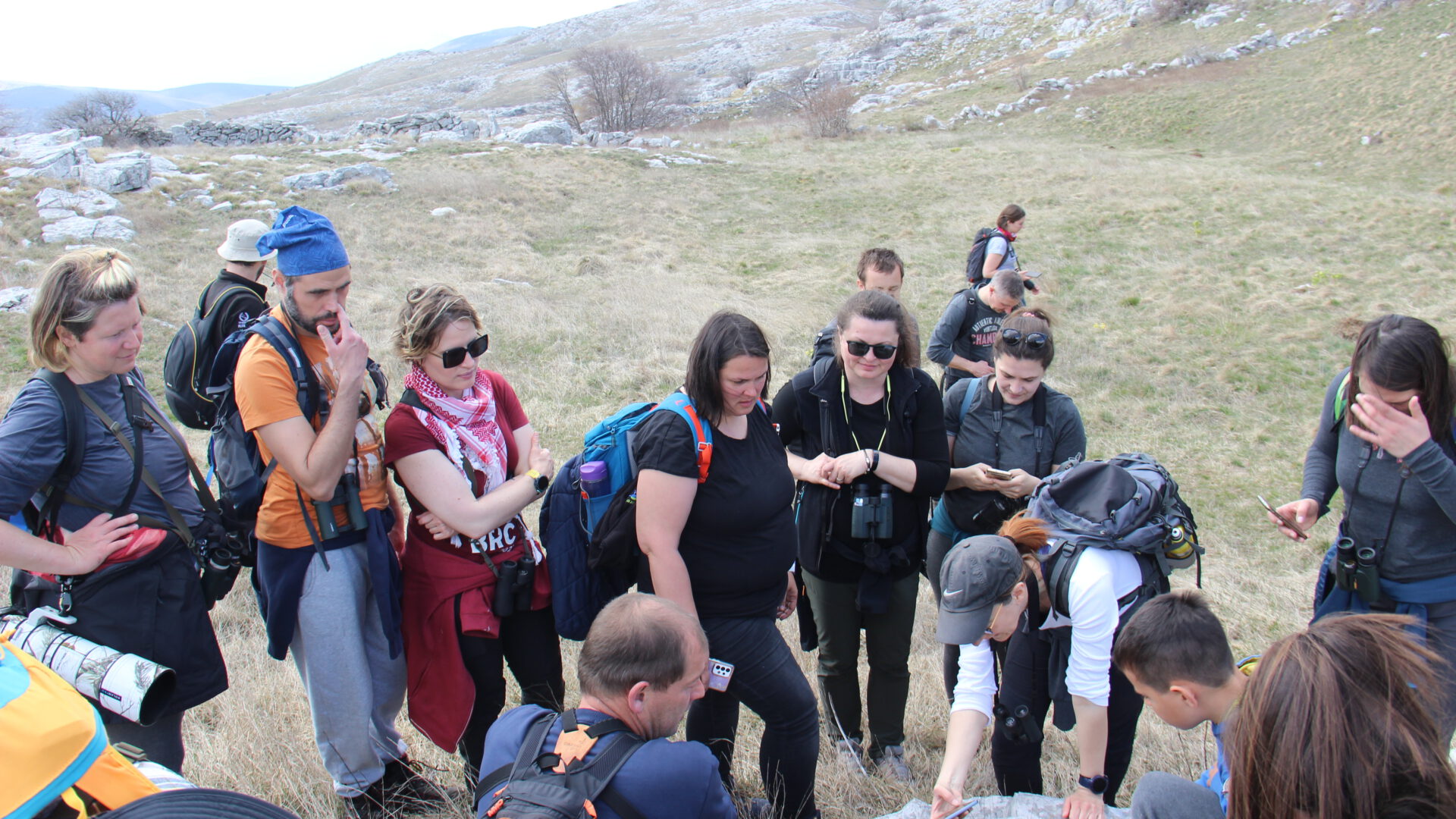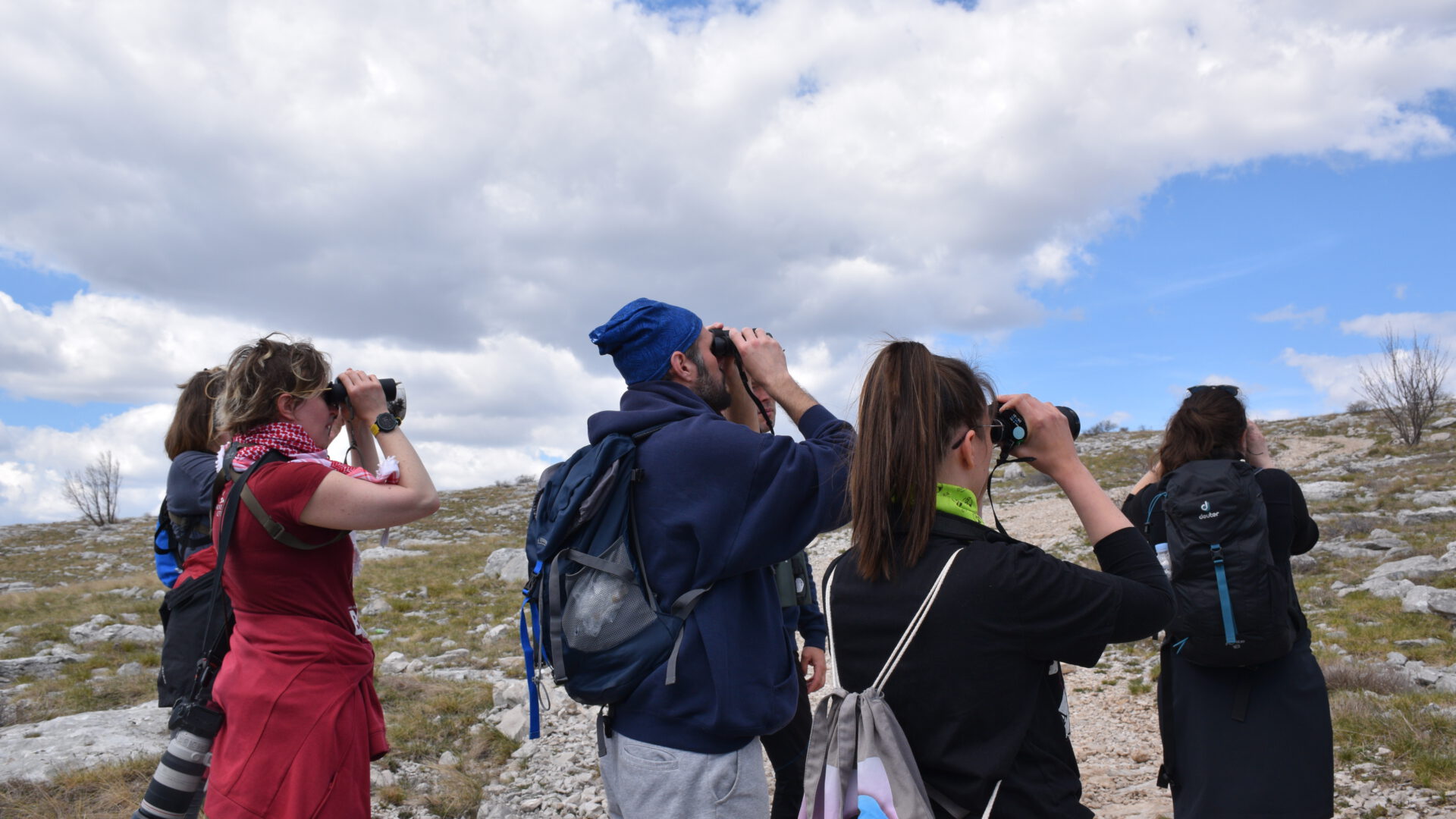 Coming back from the mountain, we stopped by a restored well where we discussed the importance of wells for animals in such habitats. Afterward, we drove to the Ježević dryland, a wide, spacious lawn where we spent the past years restoring the area by removing low vegetation to make it more suitable for the life of many species which prefer open habitats such as Eurasian stone-curlew, a species that inhabited this area in the past, but disappeared due to the overgrowth of dry grasslands. During this trip, we learned how traditional cattle breeding has greatly shaped the landscape of the area and how it plays a major role in maintaining it. We had the opportunity to observe various types of birds in dryland, from crested larks to tawny pipit, and we also spotted migrating storks. At the end of our excursion, we visited the well-known jewel of this part of the Dalmatian Zagora – the source of the Cetina River, the lifeblood on which this region largely depends.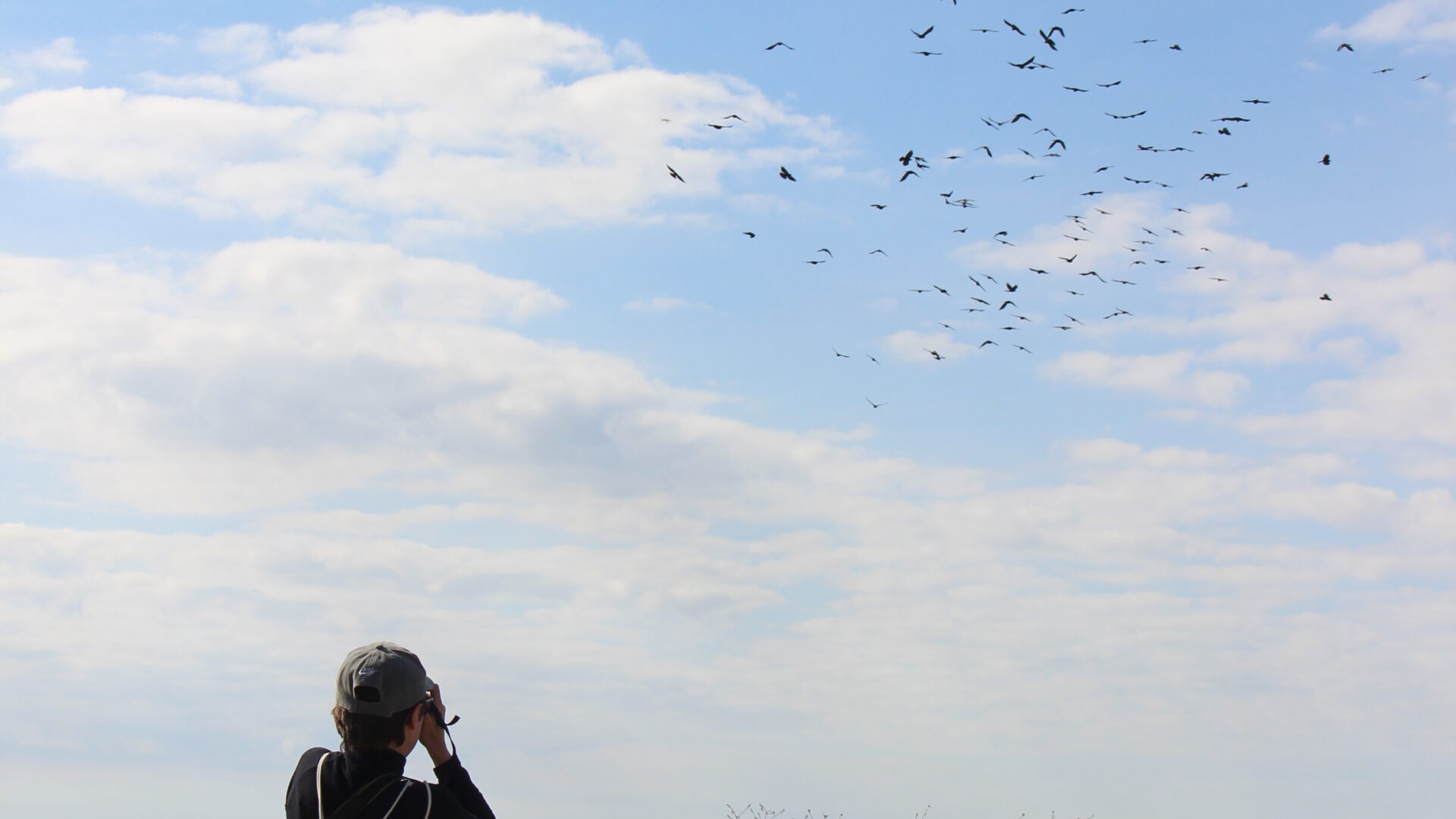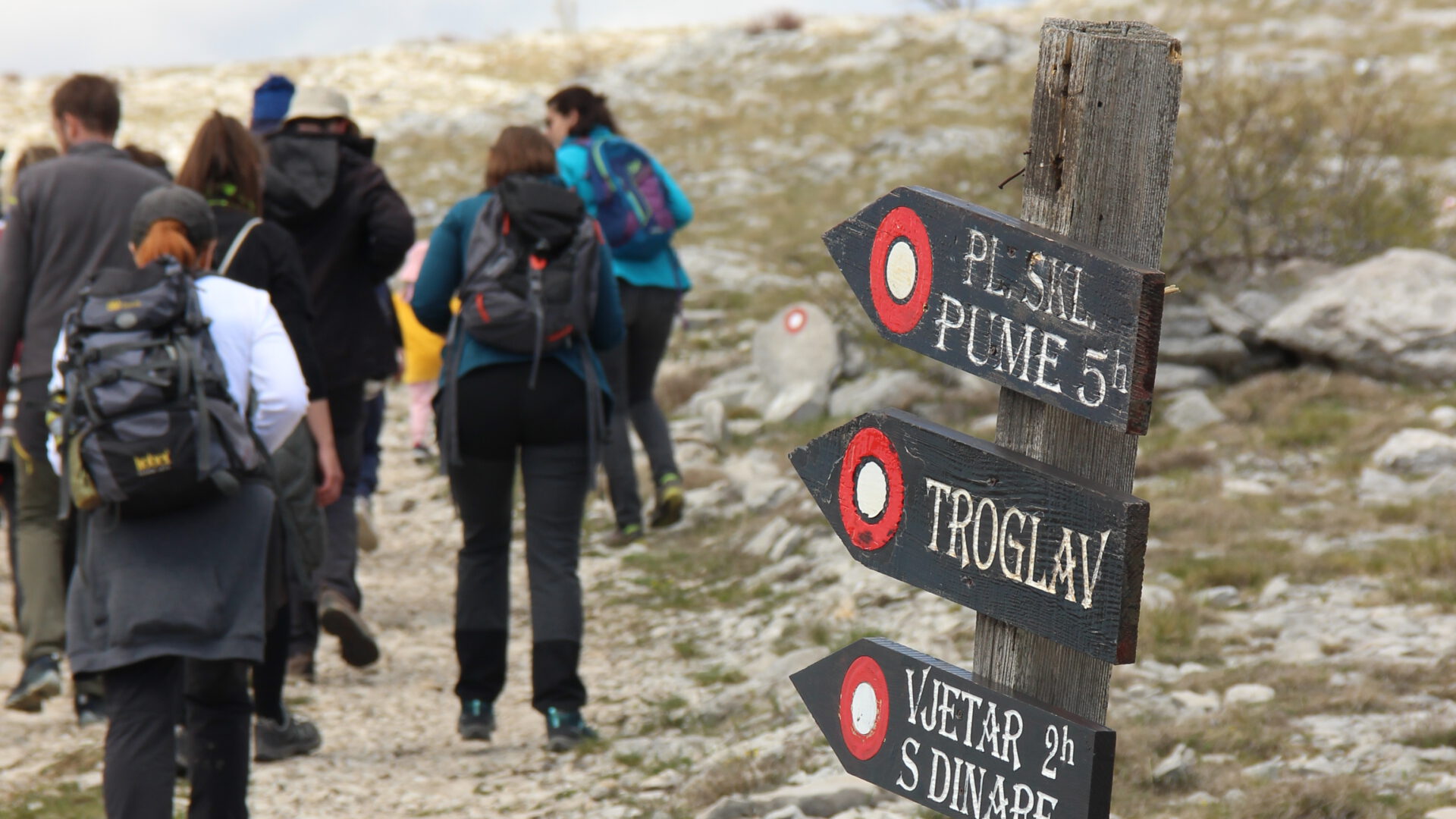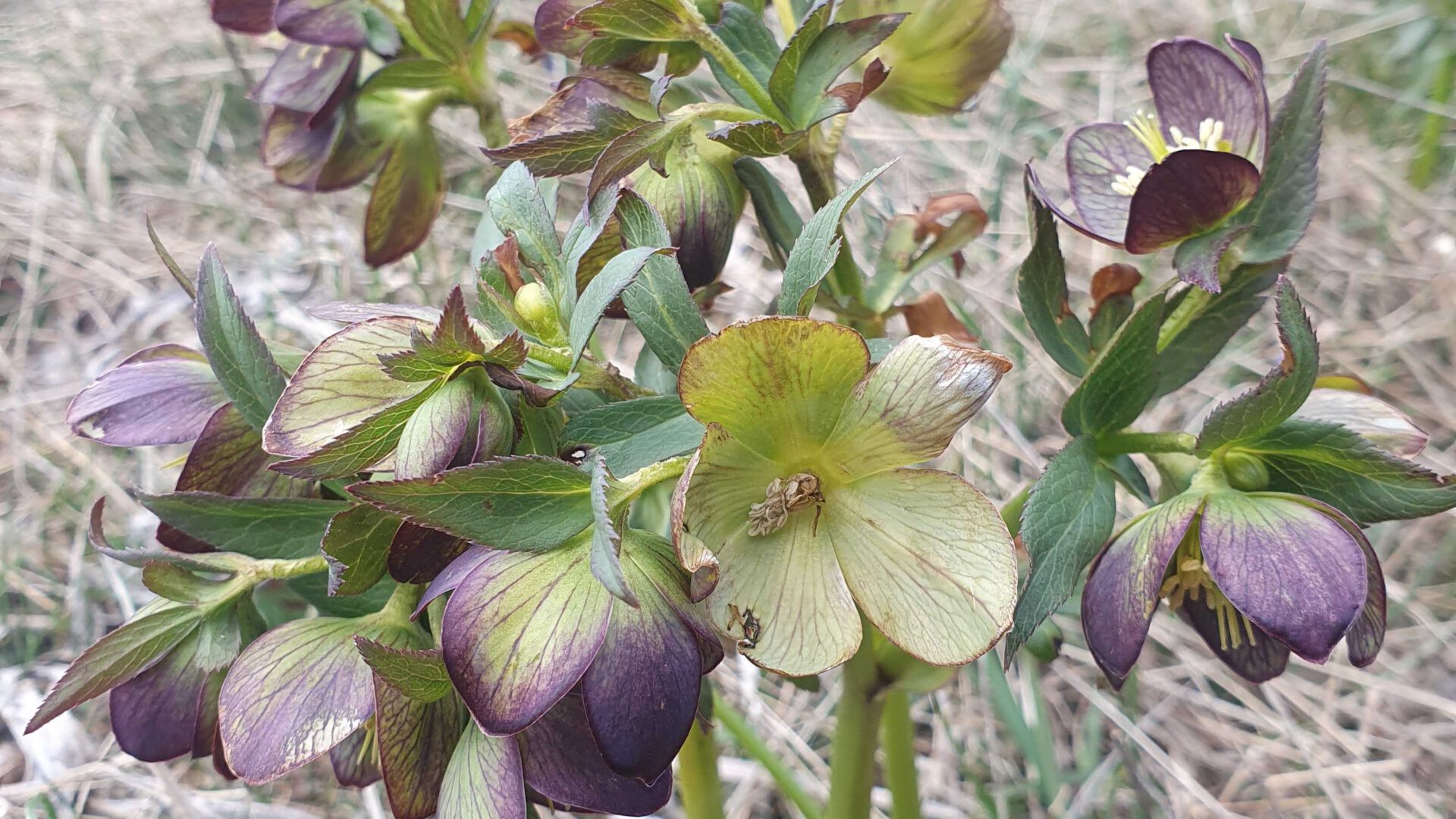 Tired, but happy and satisfied, our flock successfully took flight back to Zagreb. We are looking forward to the next opportunity to fly together on a new adventure to discover the beauty of our biodiversity. If you want to come with us, become a member of Biom and join us!